INVEX FONDI is the only company in Latvia that provides international export factoring services:
with financing up to 90%
for export to 90 countries
without collateral
with 100% buyer risk coverage.
Basic conditions of factoring:
Buyer's limit is based on buyer's creditworthiness,
Your factoring limit is based on your capacity to provide goods or services to your buyers,
Payment terms for the buyer are usually 90 days, but can be longer for separate types of goods,
Financing is provided in amount of 70%-90% based on the specifics of the goods and services. The full amount is provided after payment from the buyer.
The duration of factoring agreemen usually is 1 year.
You receive financing after fulfillment of your obligations towards the buyer and documents evinencing that have been submitted to INVEX FONDI.
The buyer's debt is being assigned to INVEX FONDI (The Export Factor) who in turn assigns it to a partneri n buyer's country (The Import Factor).
INVEX FONDI provides international export factoring services in cooperation with more than 400 partners in more than 90 countries being members of Factors Chain International.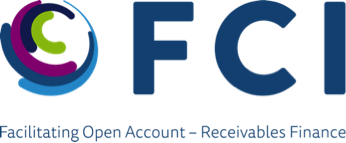 Factors Chain International (FCI) is a global network of leading factoring companies with the aim to facilitate international trade through factoring and similar services in trade financing field.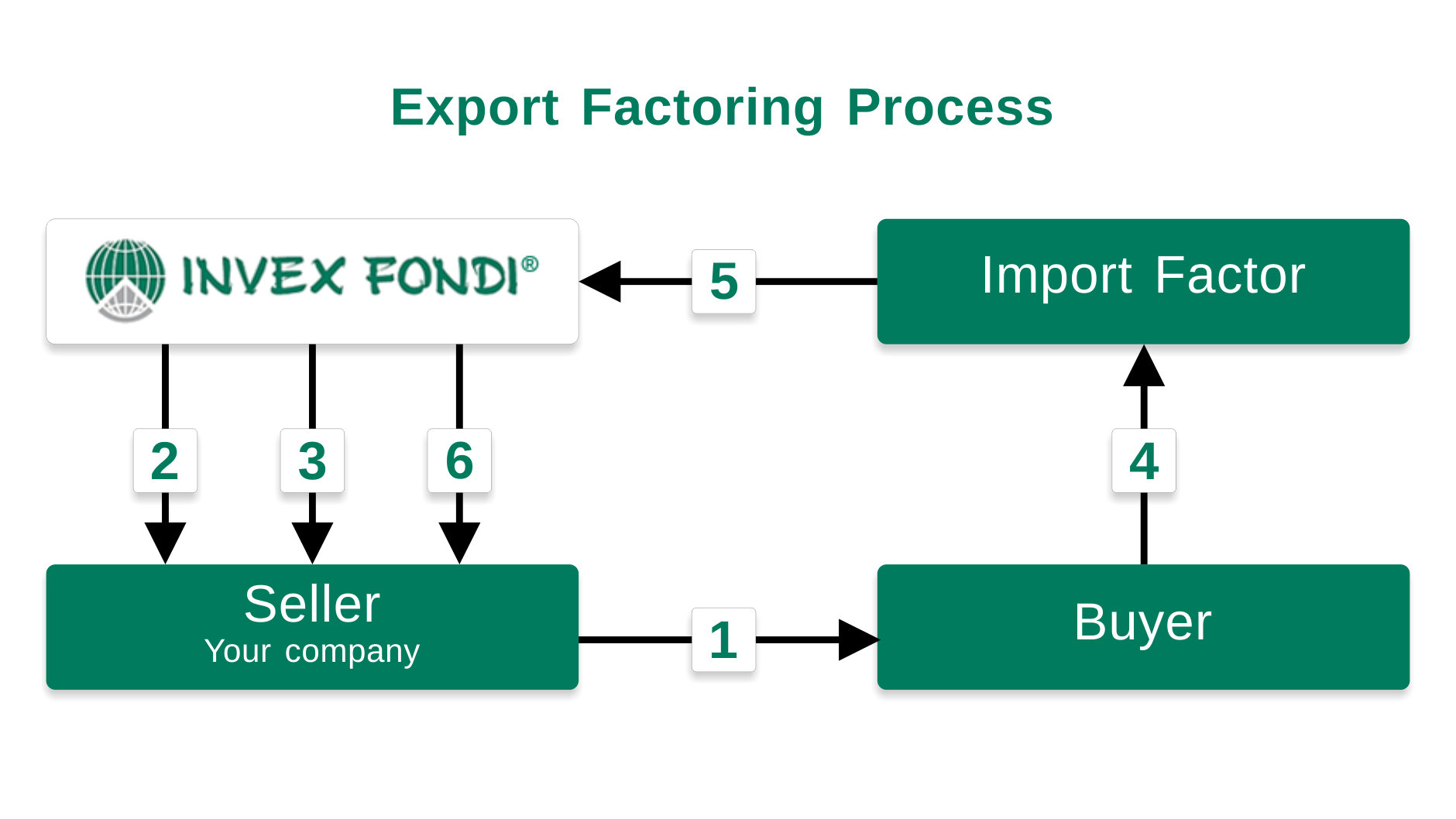 After receipt of the Factoring application form from your company, INVEX FINACE applies for the buyer limit to appropriate Import Factor. If the limit on the buyer is approved, then:
Your company signs sales agreement with the buyer
Your company signs the factoring agreement with INVEX FONDI
Your company informs the buyer about factoring with an introductory letter
Next:
Your company delivers goods to the buyer
Your company assigns the invoices through INVEX FONDI to the Import Factor and delivers to INVEX FONDI the documents evidencing the sale – contract, invoice, and transportation documents
INVEX FONDI transfers to your company the agreed factoring advance financing up to 90% of the value of approved invoices less agreed charges
The Import Factor collects the outstanding invoices in accordance with the payment terms (up to 90 days)
The Import Factor transfers the collected amounts to INVEX FONDI
INVEX FONDI then remits the buyer payment to you less the factoring advance remitted to you earlier
Factoring application.